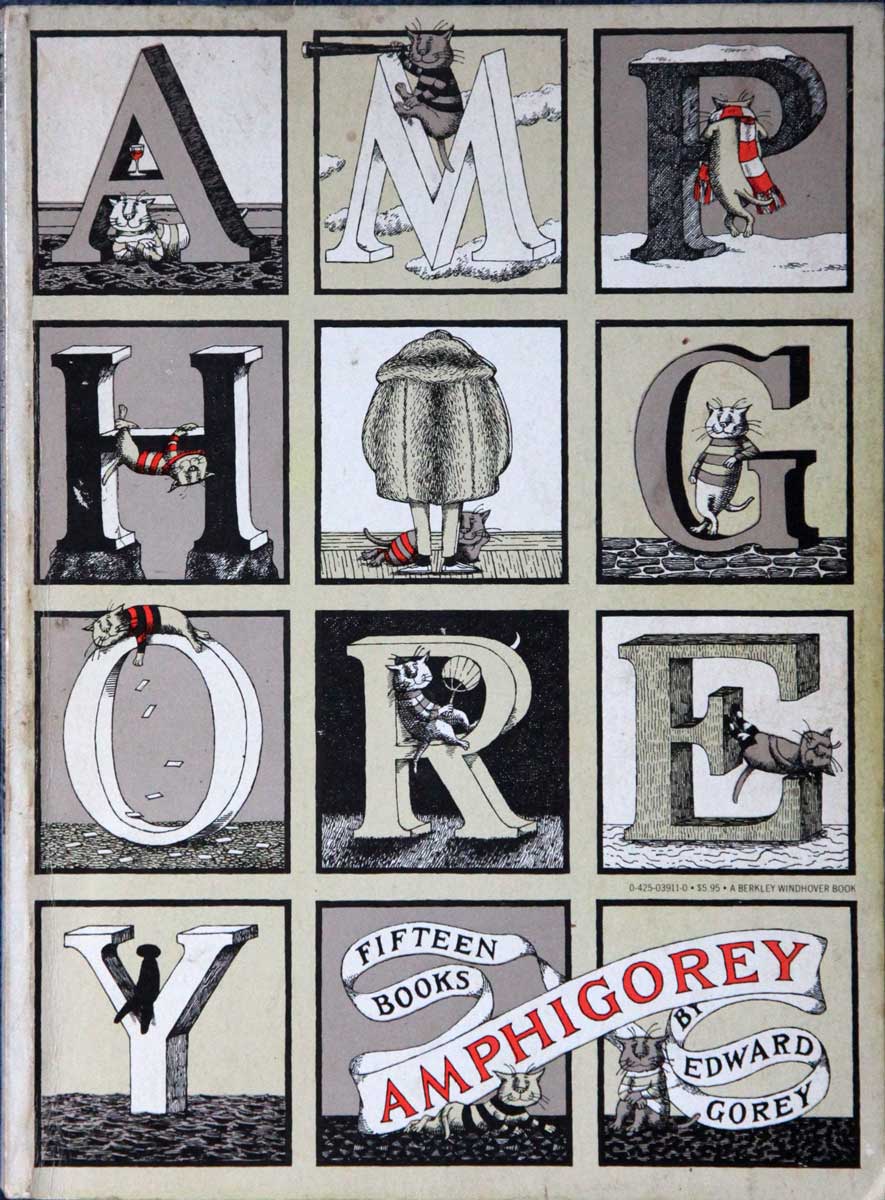 The illustrated copy is a 1974 paperback edition.

Amphigorey
First edition: 1972 New York: Putnam
Hard Cover with pictorial dust jacket in slipcase
Edition of 50 copies, signed and numbered and each accompanied by an original drawing by Gorey.
The titles comprising this anthology are: The Unstrung Harp, The Listing Attic, The Doubtful Guest, The Object-Lesson, The Bug Book, The Fatal Lozenge,
The Hapless Child, The Curious Sofa, The Willowdale Handcar, The Gashlycrumb Tinies, The Insect God, The West Wing, The Wuggly Ump, The Sinking Spell
and The Remembered Visit.

Other English editions:
| | | | | |
| --- | --- | --- | --- | --- |
| 1972 | New York | Putnam | Hard Cover | Multiple reprints |
| 1974 | New York | Putnam / Berkley Windhover | Paperback | Multiple reprints |
| 1991 | London | Penguin | Paperback | |
Foreign Language editions:
| | | | | |
| --- | --- | --- | --- | --- |
| 2002 | Madrid | Valdemar | Hard Cover | Spanish; Multiple reprints |