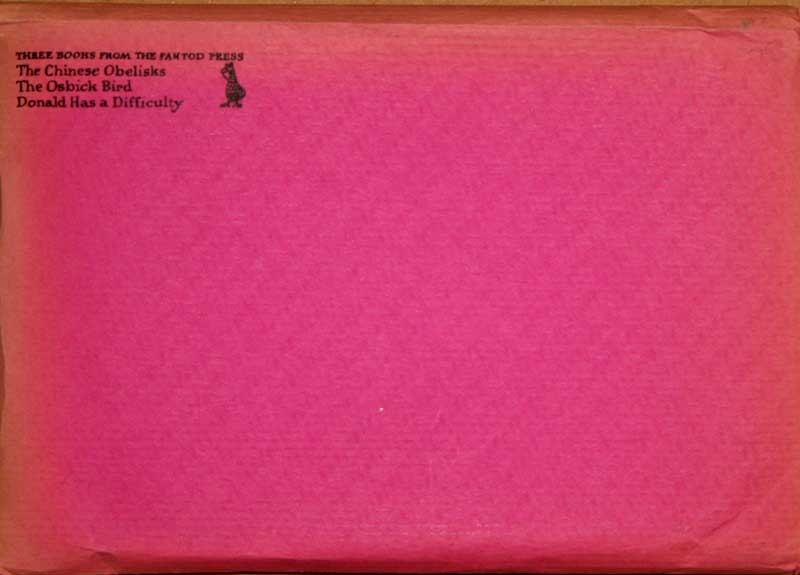 The illustrated copy is a 1970 first edition
Three Books from the Fantod Press [II]


First edition: 1970 New York: Fantod
Edition of 500 copies. 3 volumes in illustrated fuchsia* envelope: The Chinese Obelisks; The Osbick Bird; Donald Has a Difficulty


Other English editions:


None


Foreign Language editions:


None


Anthologies:


None


* I defer to Toledano on the description of the colour. I would have been inclined to call it "pink".